We've had the privilege of helping other authors publish their books too. Here are a few of our clients' books. Maybe we'll help you to publish your own book!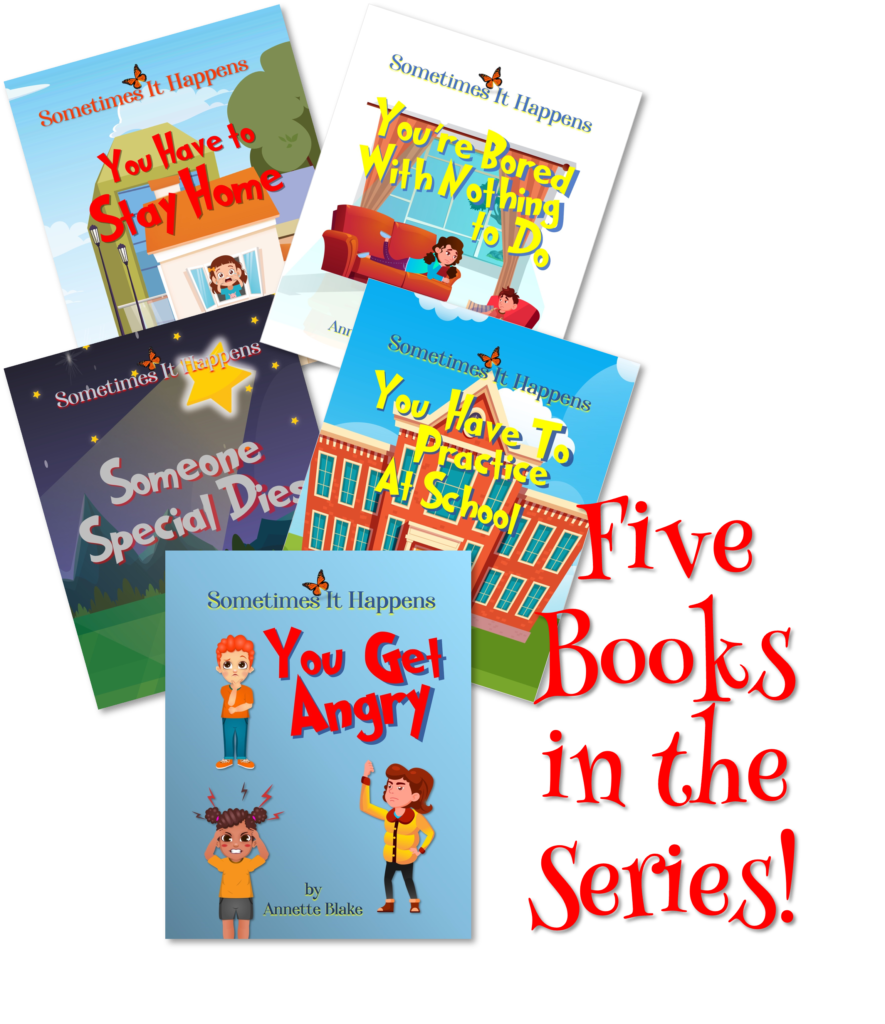 Annette now has FIVE books in her series, and can't wait to get the next one out!
Sometimes you feel things aren't going your way
And you feel that you really don't want to stay.
But before this Sometime makes your lose control, 
Here are a couple of tricks that you need to know.
"Am I a bad person because I'm angry?"
"I know I'm not supposed to hit someone when I'm angry, but what can I do?"
Though all of us get angry, children are affected greatly by their own anger. Annette Blake has helped young children for years. Now, she's put in this children's book some of the methods she's taught them about how to deal with their own anger.
Sometimes it happens,
You have to practice drills at school.
When you grow up you will learn
These are helpful rules.
Fire drills, earthquake drills, and lockdowns. These very important school drills leave children confused and sometimes scared. Help your child or grandchild be prepared for the drills they have to practice at school.
So sometimes kids get bored. They can't find things to do. This often will lead to fights with siblings, isolation or destructive behaviors. This book helps children to go outside find something to explore! Gives them an escape to keep their minds off nothing to do! It promotes positive thoughts in a child, so they can just walk outdoors and become an explorer.
Real life doesn't slow down just because you're a child. This book helps children get ready ahead of time to experience sickness and death close to them. Beginning with the death of a plant or a pet, she guides the child to see that the end of a life can be experienced using all their emotions, and that's a good thing!
Parents and grandparents will find this book a wonderful tool to help their little ones deal with a difficult but real subject.
Annette Blake has worked with school children for years. She helps them deal with difficult situations that life throws at them by telling them stories. Many parents and teachers have asked her for years to publish them as books. Because of the COVID-19 crisis, she wrote this story and decided to publish it to help children deal with the difficulties of staying home and not seeing their friends. Can't wait for the next books in the Sometimes It Happens series!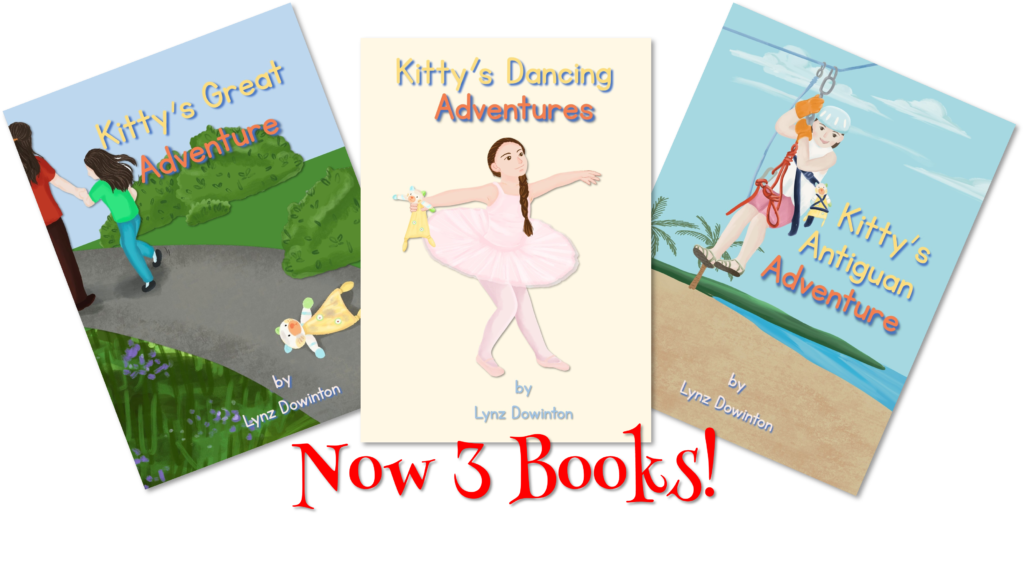 Kitty is a little cloth cat who goes on big adventures with her little owner Abi, but on one particular day a very big adventure takes her away from the little girl she loves. What will happen?
K Through the fun of a holiday adventure with her beloved little owner Abi, Kitty the little cloth cat explains in a charming way about Abi's adoption and her bond with her birth family.
Sharing her beloved little owner Abi's love of dancing, Kitty the little cloth cat takes us on a journey of ballet adventures. Her joy and excitement bring to life the wonders of the stage, the beauty of ballet.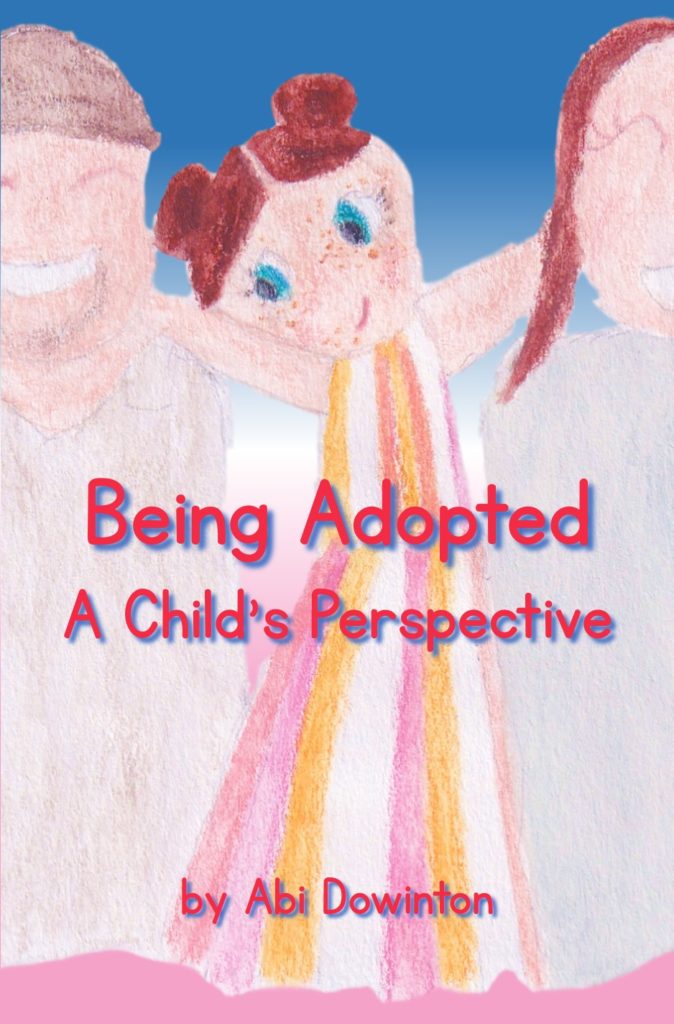 This is a book about adoption, written by a child and from her perspective.
See a television report about this wonderful child author: www.itv.com/news/channel/2020-07-28/nine-year-old-guernsey-author-shares-story-of-adoption-to-help-others
2021 Gold Award recipient of Mom's Choice Awards
Splitter the skunk was different from all his little classmates. See how he deals with those differences and how you can too.
Through the fun of a holiday adventure with her beloved little owner Abi, Kitty the little cloth cat explains in a charming way about Abi's adoption and her bond with her birth family.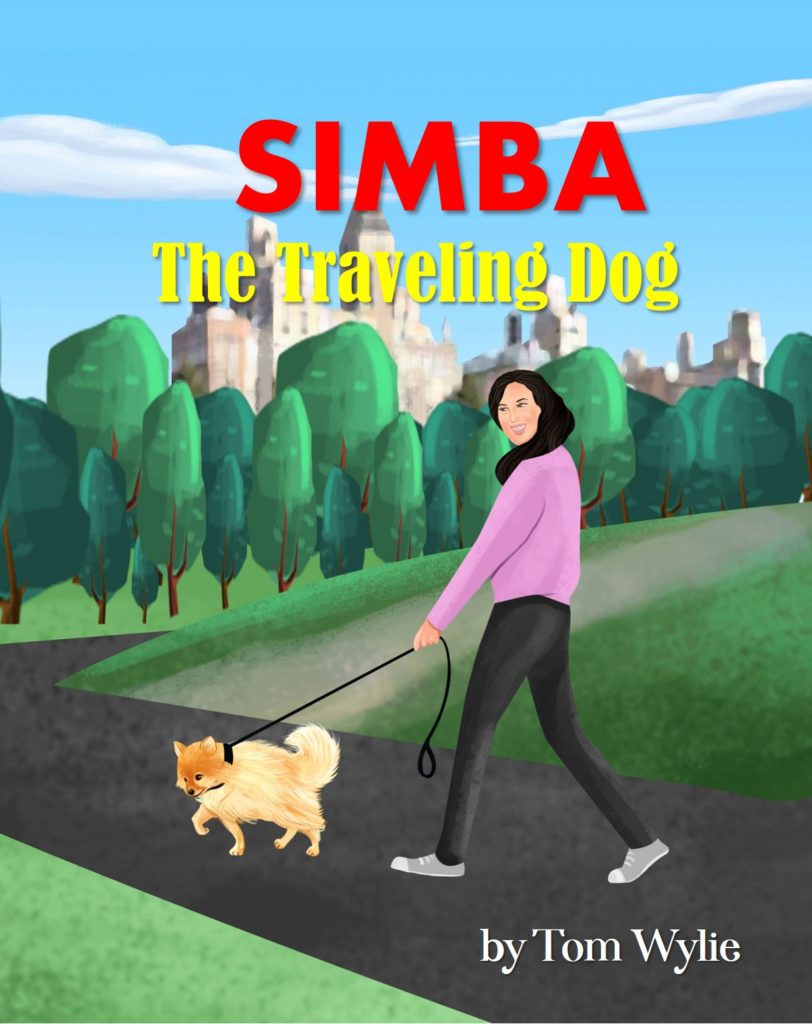 They're Going All Around the Country!
Join Simba, the traveling dog, as he and his friend, Amie, travel around the United States. Every place they go brings its own adventure, and they get to experience it . . . together!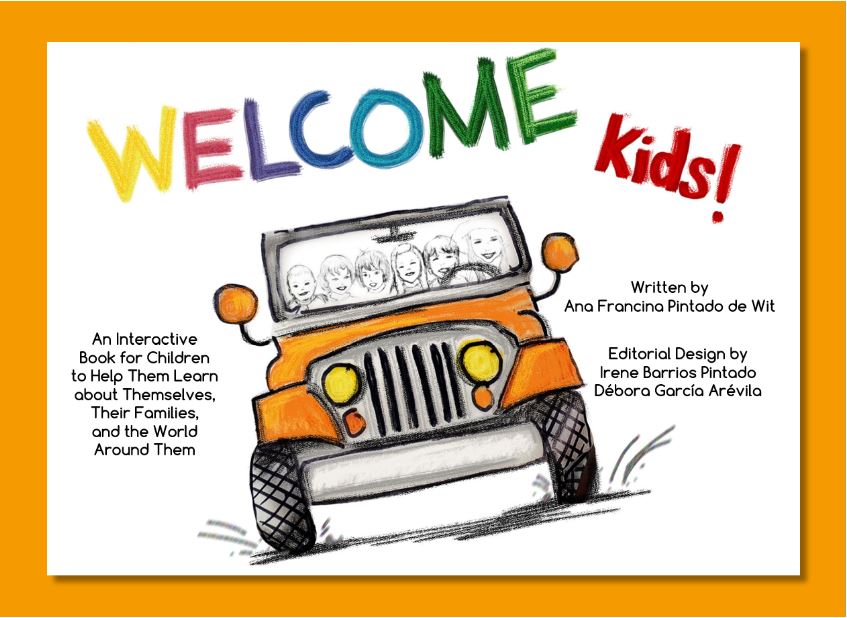 Help your children or grandchildren explore who they are by looking at their world through the eyes of the great masters of art, scientific facts, and looking at their own family trees.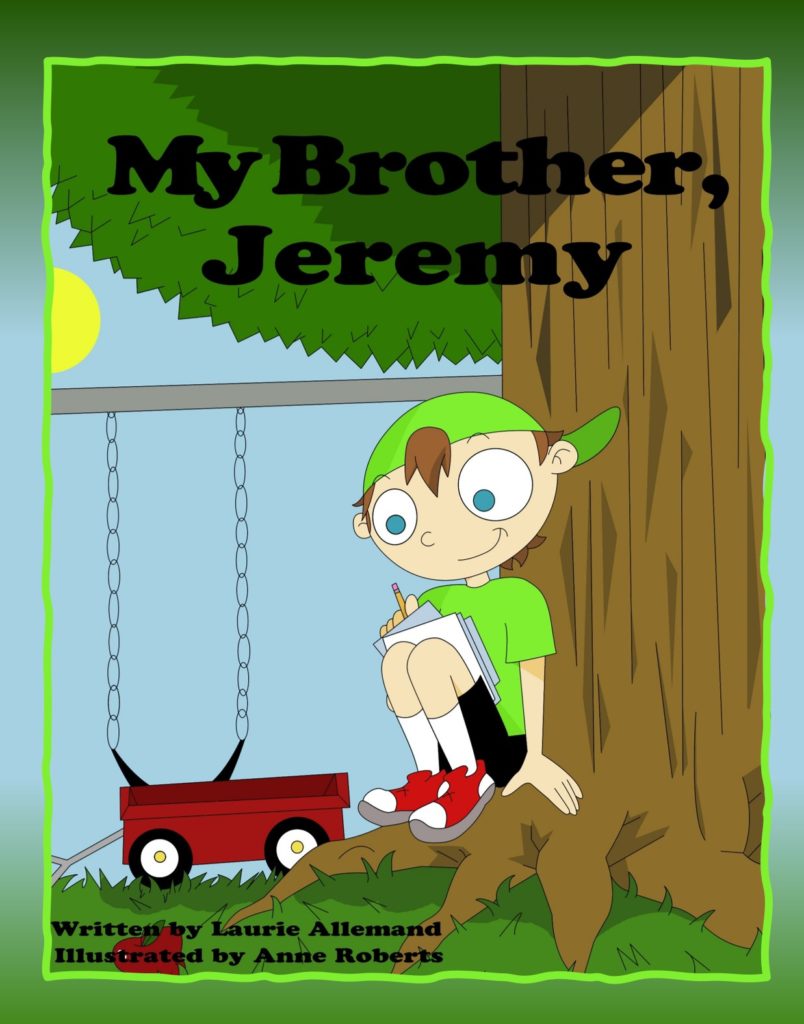 What Will I Be When I Grow Up?
Jodie tells the story of her big brother, Jeremy, and his difficulty deciding what he wanted to be when he grew up.
There were so many possibilities.
What will his decision be?
Gratitude for the Simple Things
You will cherish each moment snuggling with your little one while joining Lambie & Dog on their first adventure to find the "Meaning of All". They will travel through the "hills and the woods, to find what's important, you know…the goods."
Children will love the read-aloud lyrical rhyme's, the whimsical illustrations, and learning about being thankful for the things in life that surround us all. Sometimes we can forget how blessed we all are and that we have the power to Love More which makes the world a better place.
A precious story of friendship, appreciation, and gratitude for the simple things in life.
Jenna has wanted to write for years. As she started writing this book and working out how she wanted the illustrations to look, she decided to illustrate it herself. You and your child will love Pepper Jo the penguin and his interaction with the snow all around him. Be sure to enjoy the extra activities in the back of the book. Great for homeschool parents!
This first book for Jenna Hinkel (it's definitely not the last!) is available on Amazon as a paperback and a Kindle eBook. Watch for the hardback edition coming soon!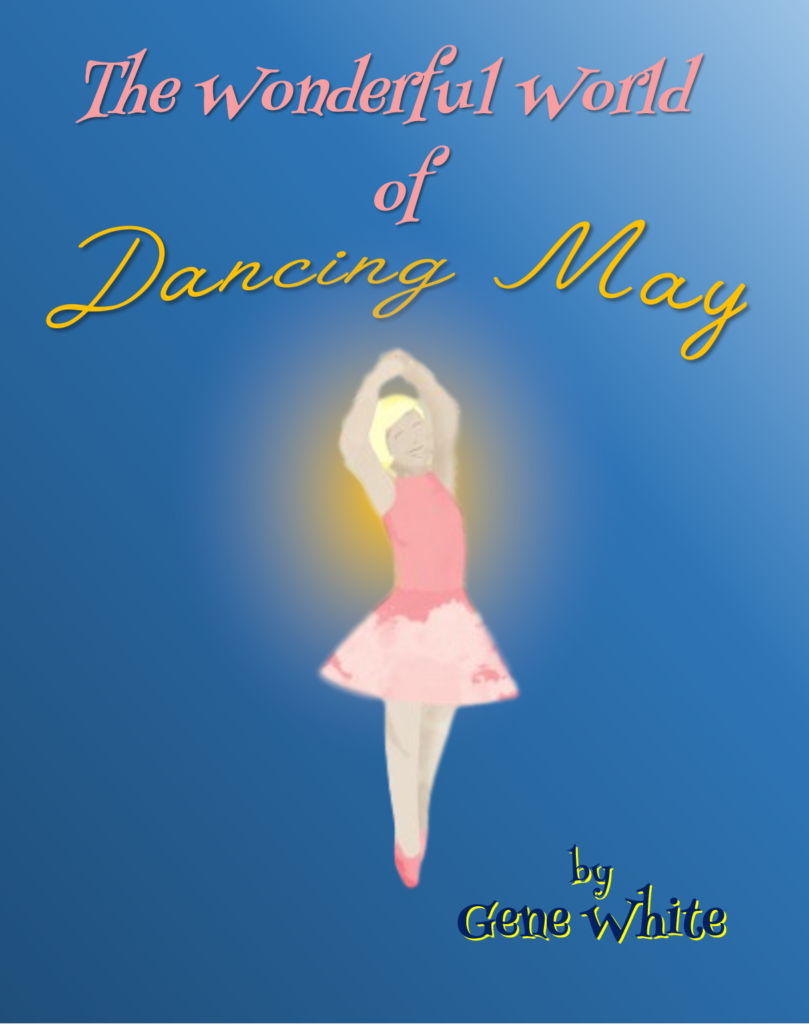 Gene White describes the life of his mother in this wonderful poem. Readers of all ages will enjoy his delightful treatment of a loved one. The illustrations may just bring to mind one of your own loved ones who has gone on and bring you joy in that memory.
Donna Broome Adams has told her stories for years to children of all ages. Beginning with her own children, she made up stories on the spot using whatever items were close at hand. One of her children's favorite stories was about a little stuffed dog named Skwonky . . . who liked to bite things!
Children of all ages will enjoy this day in the life of an adorable little dog. It's available at Amazon.com in paperback and also Kindle ebook. (Don't tell everyone, but if you buy a paperback book, you get the ebook for free!)
Rex Lumenz has had a passion for helping others understand the basic but deep truths of Christianity. The Peaceable Kingdom is the first of a five-book series which uses Christian allegory to teach these truths. Written for late elementary to middle school, Lumenz writes for the adult reader as well. The Activity Book will serve to drive these truths home through fun, interactive undertakings.
While Lumenz used his own publishing company, Awesum Publishing, we helped a great deal with the project. Be on the lookout for Book II around the corner!
The book is available in paperback and Kindle ebook formats, while the Activity Book is only available as a paperback. You'll find them all at Amazon.com.
Catherine Wolfe has enjoyed her photography for years; now she's combined it with her love of Scripture. Her book combines the two using her stunning nature photographs with verses of scripture. What a wonderful book to have on your coffee table for guests to enjoy, and to spark conversation.
Available in paperback and Kindle ebook formats on Amazon.com.
Lloyd and Wilma Mann have been life-long missionaries to the Latin American world. The first edition of El Discipulado came out in 2009, but was in need of several updates, so we helped them create a Second Edition. Now, their ministry partners all over Latin America (and the world!) can receive instruction about how to disciple people in the Christian church.
The new English translation, Making Disciples: Transferring Life, is now available.