How2 Set Up Your Own Kindle Direct Publishing Account
Here is a step-by-step tutorial for setting up your own KDP/Amazon account. You can do it all yourself, or let us do it for you. It's your call! 😉
Go to www.kdp.amazon.com.
2.  If you already have a purchasers Amazon account, you can just click "Sign In" and use the same sign in username and password for your KDP account. If you don't, click "Sign Up".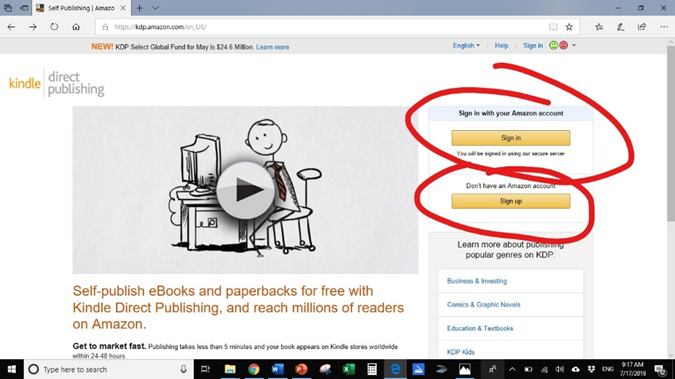 3.  Here's the second chance to sign in with your already-made Amazon purchaser account, but if you don't have one, just click on the box that says "Create your KDP account."
4.  Fill out the form with your name, email address, and then just use those creative brain juices and makeup a doozy of a password! Enter the password twice, then click "Create your KDP account."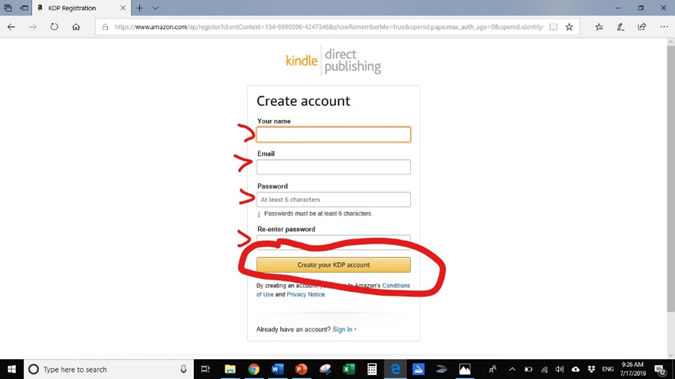 5.  Then you come to the legalese gobbley-gook. You have to click "Agree" at the bottom to proceed.
6.  Now, you have your account, but you have to complete the rest of your account information. Click "Update Now" to do that.
7.  Choose your country, then that will open up the Author/Publisher Information. Fill out all the blanks with useful information, then go to the fun stuff—Getting Paid!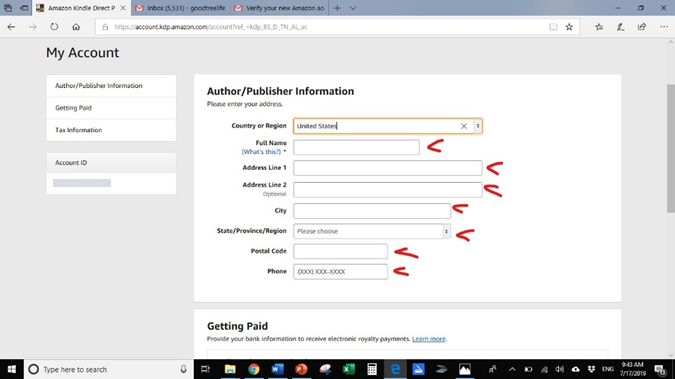 8.  If, while you're filling it out, you want to stop and finish later, just click "Save" at the bottom. It'll save your progress and you can sign in later to complete these requirements.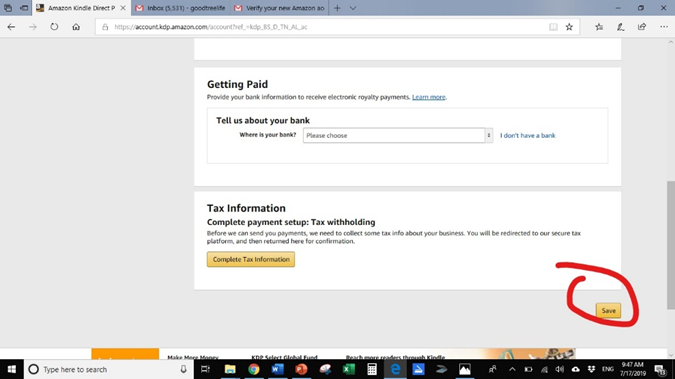 9.  Choose the country for your bank, then you'll see several boxes that when filled out correctly, will allow them to send your book royalties directly to your bank account.
10.  Next, the fun part—Tax Information. Yes, they need to let the government know how much money you're getting from being a published author, or a publishing company. Click "Complete Tax Information" to move to the next screen. This is important because they can't pay you if this is not completed.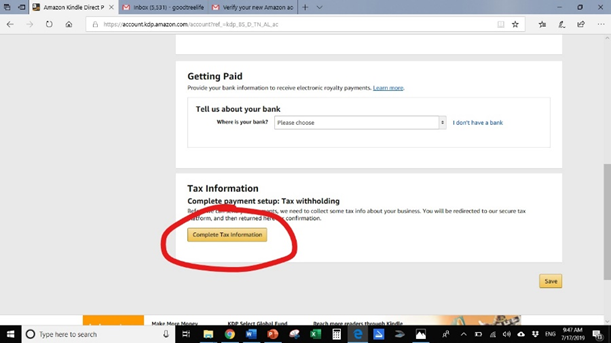 11.  Look on the left side of the screen and you'll find your very own, KDP Account ID! It should be a long alphanumeric (letters and numbers!) identification number.
Cool—now you're in the KDP world!