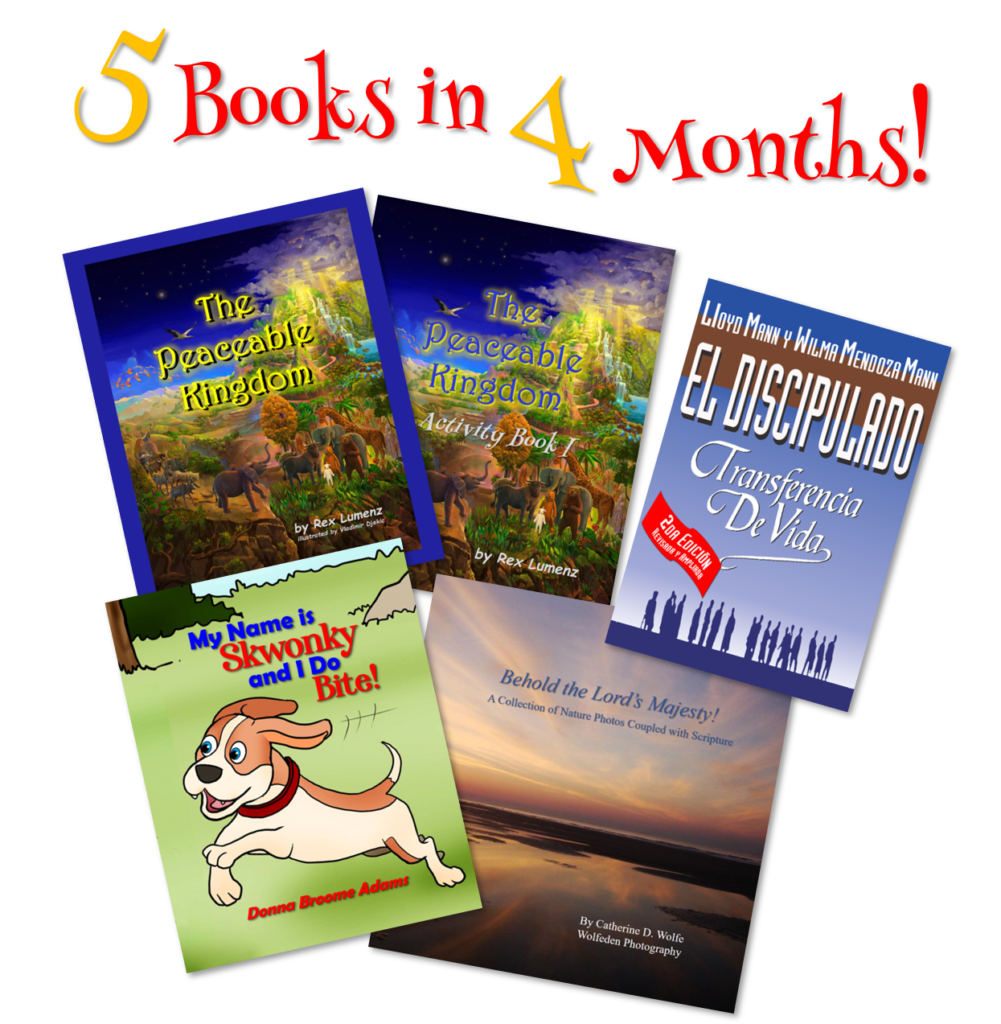 Here are five books we've published in the last four months.
Each author came to us because they just had an idea or had already begun writing but weren't sure where to go next. Wherever they were–that's where we began.
Sometimes we edit the copy, or find illustrations, or layout the book's margins and such. We help with pricing and making a Kindle ebook–whatever's needed.
And now . . . each book is available on Amazon for others to buy.
How can we help you?
---
Our Newest Release!
From emailed manuscript to illustrated book on Amazon!
My Name is Skwonky, and I Do Bite! is a delightful book from Donna Broome Adams. Though this is her first published book, I'm sure you'll be seeing much more from Adams in the future. What a delightful story!
Available on Amazon.com in paperback or as a Kindle ebook.
Get yours from Amazon today!